x-dream-media se concentre sur le créneau d'intégrer des logiciels pour l'industrie des médias. Cela nécessite une bonne vue d'ensemble sur les produits à intégrer, leurs API, leurs forces et faiblesses. Notre objectif ultime est de trouver des solutions pour toutes les parties concernées - sont appropriés - les clients, les intégrateurs de systèmes, des revendeurs et des fabricants. Cela nécessite d'une part, une équipe de spécialistes ayant une connaissance très profonde de standards vidéo, les écosystèmes de logiciels, les processus d'affaires et des flux de travail techniques. Deuxièmement, mais le tact est la clé au succès des projets qui répondent aux désirs et aux besoins de toutes les parties.
x-dream-media a des bureaux et partenaires dans différentes capitales d'Europe et est multilingue ainsi que positionné multiculturelle. Il est notre objectif le plus important pour atteindre leurs objectifs du projet. C'est la portée est garanti par-dream-médias x équipe de commerciaux et technologiques des spécialistes, chefs de projet expérimentés et les développeurs ainsi que des ingénieurs de déploiement et de soutien accros. Nos valeurs fondamentales sont l'honnêteté, l'engagement, l'équité, la compétence et la fiabilité.
We are the partner of small and enterprise customers, system integrators and resellers. We are focused on the technical issues that are arising out of the need to integrate - sometimes competitive - software products. This requires excellent and trustful relationships to the involved vendors. We love to pick up issues where others have been giving up. Thus we do aim for an open and target oriented mindset to all involved parties.Stefan Pfütze - managing director
Nous avez une mission.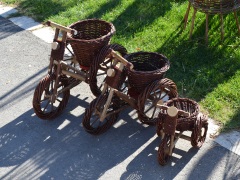 Notre mission est de combler le vide dans l'industrie des médias qui découle de la incompabitility de produits logiciels ou un retard de l'intégration. Notre principal objectif est de rationaliser les processus techniques de production. Cela peut conduire à des processus d'affaires entièrement automatisées ou humaine soutient workflows.
Le secret de notre succès est la durabilité.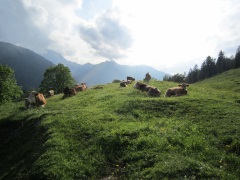 x-dream-media est un melting-pot pour les spécialistes. Les clients d'entreprise qui ont ces spécialistes sont en mesure de la chance. Pour tous les autres, nous les recueillons et de les rendre accessibles pour les besoins petits ou grands projets. Une formation continue en matière de technologie vidéo et besoins des entreprises ainsi que l'expérience de plus en plus est la clé.
Conscience sociale est un facteur clé.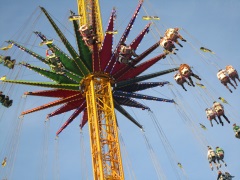 Automatisation peut entraîner des emplois à changer ou le nombre de tête peut être réduit. Mais l'industrie des médias ne cesse de croître en termes de canaux d'information et de diffusion. Automatisation est une condition préalable pour une telle croissance et une chance pour tous les professionnels de l'industrie.